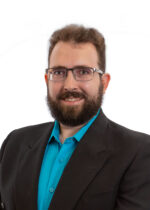 Short Description
Wise Tech Corp (formally McMaster Technical) was founded in 2006 as an IT service provider for small business and home users, and has been growing ever since.

Our focus has been on developing strong relationships and increasing the value that we offer to our customers through a growing network of affiliated service providers.

We strive to offer the full range of IT services for business, these include but are not limited to hardware and software needs, website development and updates, hosting and Exchange based email services, and a wonderful dedicated staff that can address and help you grow with any challenges you face.

Our mission is to offer our customers the technology solutions they need. With the right tools and the right information everything runs smoothly.
Address
Unit 241, 251 Midpark Blvd SE Calgary Alberta